Patriots & Tyrants 2014 ©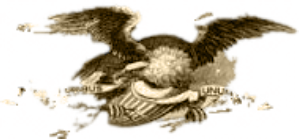 ISIS Recruiting Still Going Strong As They Move Into Afghanistan
Ever since the holiday season, the White House has made a variety of vague assurances that ISIS recruitment is ramping down, the flow of fighters into the Islamic State has been choked off, and the weakened terror state is on the run. This is certainly a development to be hoped for, but it does not seem to have happened yet. A burst of news reports over the last few days state that, on the contrary, ISIS recruiting is still going distressingly well, both in the Middle East and West. The Pentagon has also conceded that ISIS is expanding into Afghanistan, with some success at convincing Taliban groups to swear fealty to them. The bad news about ISIS "drawing a steady stream of recruits," in spite of the U.S. bombing campaign, came
ISLAM IS ON THE MARCH, AGAIN

CNN's Cuomo: 'Our Rights Do Not Come from God'
In a contentious 25-minute interview with Alabama Supreme Court Justice Roy Moore on Thursday, CNN "New Day" co-host Chris Cuomo discussed Moore's refusal to adhere to a federal judge's ruling on same-sex marriages. Cuomo and Moore disagreed on whether or not the federal court decision was binding to the point that it required the state of Alabama to issue marriage licenses to same-sex couples. But they also continued the argument to the point of where certain rights originate, to which Cuomo argued they came from man and law, and not from God. Exchange as follow: MOORE: I believe that's a matter of law because our rights contained in the Bill of Rights do not
Federal Court Strikes Down Interstate Handgun Ban
Judge O'Connor stated it was unconstitutional, and a violation of our second Amendment and our Fifth Amendment right to Due Process to bar a citizen from purchasing handguns in another State. From a story on Firearms Policy Organization: As the Court explained, "[t]o prevail on a facial challenge, Plaintiffs must show that either no set of circumstances exists under which the law would be valid or that the statute lacks any plainly legitimate sweep." That high bar was met by the Plaintiffs' legal team. The decision explained that "Defendants [United States Attorney General Eric Holder and BATFE director B. Todd Jones] fail[ed] to provide reasonably current figures to show the federal interstate handgun sale ban is narrowly tailored."
Our 1st Amendment and Natural Rights are in danger of being lost, use this site to find, share, and access information to take back our nation from the tyrants that infest Washington D.C. Who burden our nation with onerous taxes and wasteful spending - then we can complete the job of exposing these tyrants for who they are.
"Liberty lies in the hearts of men and women. When it dies there, no constitution, no law, no court can save it." Judge Learned Hand
40
39
Id., pp. 25-26 (speech given on January 27, 1838,
to the Young Men's Lyceum of Springfield, Illinois)
.
40
Irving Dilliard, ed.,
The Spirit of Liberty
, 3d ed., (Knopf, New York, 1960), p. 190.

UNALIENABLE RIGHTS FROM CREATOR
OBAMA'S ONLY LEGACY TRUMP





Federal Interstate Handgun Sales Ban Ruled Unconstitutional
August 3, 2015
In another excellent victory for civil rights by attorney Alan Gura, United States District Court Judge Reed O'Connor struck down the federal interstate handgun sales ban earlier today
Texas Woman Shoots, Kills Home-Invading Sex Offender
August 3, 2015
On Tuesday, a Texas woman home alone shot and killed a sex offender allegedly breaking into her house. She then dialed 911.
Boehner BEASTMODE: Why Don't Senate Dems 'Get Off Their Ass and Do Something?'
August 3, 2015
House Republicans held a press conference ahead of the Senate vote on the continuing to fund the Department of Homeland Security and block President Obama's executive order on immigration.
Jon Stewart to Retire, Media Hardest Hit
August 3, 2015
Left-wing comedian Jon Stewart's array of sycophants in liberal and supposedly mainstream outlets mourned the news of his impending retirement from The Daily Show Tuesday and Wednesday.
U.S. Not 'Being Run Out of Town' Despite Abandoning Third Embassy in Middle East
August 3, 2015
On Tuesday evening, the United States ordered the evacuation of all remaining staff at its embassy in Yemen. The evacuation comes on the heels of threats that the Yemeni rebels would kidnap foreigners.
Two Immigrants For Every New Job Since 2000
August 3, 2015
The United States has accepted two new immigrants for each additional job created since 2000, according to federal data.