Patriots & Tyrants 2017 ©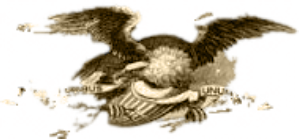 Our 1st Amendment and Natural Rights are in danger of being lost, use this site to find, share, and access information to take back our nation from the tyrants that infest Washington D.C. Who burden our nation with onerous taxes and wasteful spending - then we can complete the job of exposing these tyrants for who they are.
"Liberty lies in the hearts of men and women. When it dies there, no constitution, no law, no court can save it." Judge Learned Hand
40
39
Id., pp. 25-26 (speech given on January 27, 1838,
to the Young Men's Lyceum of Springfield, Illinois)
.
40
Irving Dilliard, ed.,
The Spirit of Liberty
, 3d ed., (Knopf, New York, 1960), p. 190.

RICO the DNC is the main website for what will become a group of websites that will be used to prod the DOJ to investigate, prosecute and convict these anti-american reprobates that are nothing more than a retrograde force for the destruction of our culture, nation and Constitution. They will all point back to RICOtheDNC.com with particular aspects of their odious and what are now turning out to be criminal actions by the DNC and their acolytes, members, officers and supporters. We intend to bring the truth of this anti-american ideology that has failed everywhere it raises its ugly head. With Venezuela now in its final death throes as its latest victim to identity politics, class warfare and multiculturalism and its victim ideology that lies at its bitter heart of this ideology that is simply based on envy.
These websites will be tailored to specific aspects of this project. One site will entail a resource for people that already hate the partisan politics that the progressive socialist left engage in at the expense of the nation and people at large and encourage them to take specific legal actions to destroy the DNC. Another will discuss specific methods that can and should be used to reveal and peel back the cultural damage that the progressive left, DNC and democrats have thrust upon the nation since the 1930's. We are now in a culture war thanks to Obama and his rule by fiat where the entire federal government was weaponized to create hegemony for the DNC into perpetuity and is witnessed by the Deep State actions against the Trump presidency.




Federal Interstate Handgun Sales Ban Ruled Unconstitutional
August 3, 2015
In another excellent victory for civil rights by attorney Alan Gura, United States District Court Judge Reed O'Connor struck down the federal interstate handgun sales ban earlier today
Texas Woman Shoots, Kills Home-Invading Sex Offender
August 3, 2015
On Tuesday, a Texas woman home alone shot and killed a sex offender allegedly breaking into her house. She then dialed 911.
Boehner BEASTMODE: Why Don't Senate Dems 'Get Off Their Ass and Do Something?'
August 3, 2015
House Republicans held a press conference ahead of the Senate vote on the continuing to fund the Department of Homeland Security and block President Obama's executive order on immigration.
Jon Stewart to Retire, Media Hardest Hit
August 3, 2015
Left-wing comedian Jon Stewart's array of sycophants in liberal and supposedly mainstream outlets mourned the news of his impending retirement from The Daily Show Tuesday and Wednesday.
U.S. Not 'Being Run Out of Town' Despite Abandoning Third Embassy in Middle East
August 3, 2015
On Tuesday evening, the United States ordered the evacuation of all remaining staff at its embassy in Yemen. The evacuation comes on the heels of threats that the Yemeni rebels would kidnap foreigners.
Two Immigrants For Every New Job Since 2000
August 3, 2015
The United States has accepted two new immigrants for each additional job created since 2000, according to federal data.